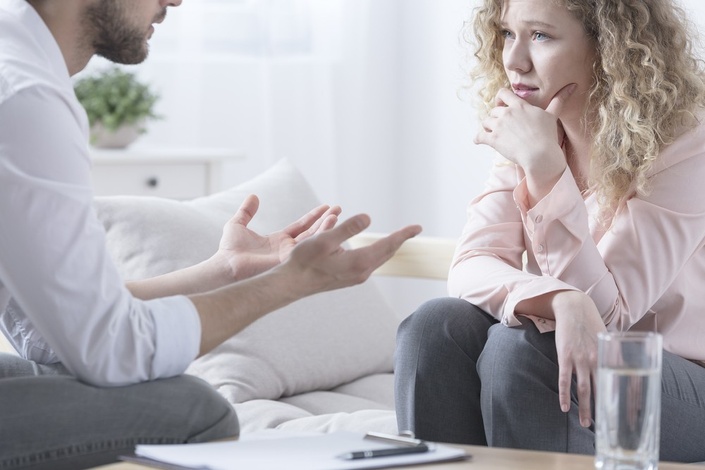 Using The Window of Tolerance
Learn how to assess your client's resiliency with effective somatic tracking. 5.5 CE Credit Hours
The Window of Tolerance
Learn how to assess your client's resiliency with effective somatic tracking. The "Window of Tolerance" is a useful lens to help you monitor your client's nervous system moment-by-moment and better pace the work.
5.5. CE Credit Hours awarded upon completion of lectures, quizzes and evaluation. Click here for full CE details.
The window of tolerance is "a range of resiliency in which the intensity of emotional arousal can be processed without disrupting the functioning of the system." - Dan Siegel (1999).

Learning Objectives

Describe the "Window of Tolerance"
List 3 ways that assessing moment-by-moment through this lens helps therapists
Describe how resiliency may be tracked using the window of tolerance
List 3 signs of sympathetic nervous system activation, and dorsal vagal NS activation
Describe the difference between "thinking" questions and "noticing" questions
Explain the "faux" window of tolerance and "overriding"
List 3 signs of subtle dissociation
Describe how "pacing" a session is informed by how the therapist tracks resiliency
Explain steps a therapist can take to help a client to regain resilience when they have gone hyer- or hypo-aroused, out to the window of tolerance
Explain how tracking via the lens of the Cycle of Experience can help therapists notice dynamics of disconnection
Full description below:
Improving EMDR Outcomes by Assessing Resiliency Using a Somatic Approach with the "Window of Tolerance"
Abstract Summary
Therapeutic effectiveness is enhanced when the therapist can accurately assess the client's "presence" on a moment-by-moment basis. The Window of Tolerance identifies a workable range of resiliency for productive therapy. This presentation will address the value of using a more somatic focus to give the therapist real-time data about whether their client is within the "Window of Tolerance." Using the Window of Tolerance as an active lens can guide the therapist's assessment of the optimal time to use bilateral stimulation -- at the start of therapy, the start of any given session, as well as throughout each session.
Introduction
Innately, we all have a natural drive for completion - cognitively, emotionally, and on body and nervous system levels. Yet, we are capable of interrupting that drive when overwhelmed internally or externally. It is these interruptive dynamics that keep us from completion, as understood by the AIP model. Because the disruptions are holding back a natural drive, there is tension, always creating somatic components. These are rarely described in our client's presenting problems, but they will keep coming up anyway. Ongoing nervous system reactions to the disrupted drive for completion go unattended. We often leave the "Window of Tolerance " in the moment. Resiliency is diminished. We cannot process well from there.
On the other hand, tracking these dynamics, and working with them, can make a huge difference in therapy. We will explore ways to slow the interruptive process and use bilateral stimulation to further "fatten" these moments. They become more amenable to being reprocessed. When attending to the disruptions, the therapist may need to take a stronger lead. It is the somatic data that informs the therapist's decision of whether or not to intervene. Close tracking of gross body movements, as well as the most subtle internal nervous system responses, helps the therapist assess the live dynamics of how and when clients interrupt that drive.
"Awareness" is the strongest facilitator for engaging in the drive for completion. Sustained somatic awareness helps clients stay with nuances of sensations that further this engagement. Prudent use of bilateral stimulation can take this a step further still. Clients can take advantage of all of these aspects of our their own nature.
When therapists primarily track cognitive responses from the client, or only track somatically on a cursory level, it is very difficult to know when the client has the momentary ability to be present and is resilient enough to truly process anything. There are subtle forms of dissociation that occur in everyday sessions that go unnoticed. It is easy for clients to be in "override". They may appear competent and well-functioning, but there are dynamics at play just below the surface, where the real work needs to take place. If we don't track closely, this compromises the therapy, and neither the therapist nor the client are aware of what is really going on. However, hyper- and hypo-aroused states can be noticed, and worked with effectively. Some understanding of how the nervous system works is helpful, and can help the therapist to engage the client, enabling them to begin to see their own Window of Tolerance.
I have been giving 4-day trainings on "Integrating Somatic Psychotherapy with EMDR Therapy" for the past 4 years. In the 14 trainings (plus 10 follow-up trainings) a major benefit therapists have reported is their increased ability to accurately track resiliency, and to notice clients' subtle dissociation in their everyday work. They are seeing how their therapy had been limited by trying to process material with their clients when there was not sufficient resiliency. This changes the work. Therapists further report that adopting the lens of the Window of Tolerance as an active, ongoing assessment tool has helped them feel more confident about staying engaged in the process. My experience using the Window of Tolerance, as well as the feedback I am getting from the therapists in my trainings, has led me to create a 5 hour course on this topic: Using the Window of Tolerance. It is an online video/workbook training that will be released in the next couple of months.
It is my opinion that the general efficacy of EMDR could be increased by training therapists to assess resiliency and utilize more of a somatic focus through all phases of the therapy. This would help to pace the work more effectively, and thus to build resiliency organically. As clients learn to "notice" their own somatic responses, this facilitates awareness on every level. This "bottom up" approach exposes dynamics that often do not have verbal language. My experience is that this helps clients and therapists truly understand their own nature, as well as trust their own process.
The orientation that has evolved in my practice comes largely from my years of ongoing trainings with experiential approaches to therapy. So, while writings have been important, these moments in the trainings have taught me more than any text. My clients have been my greatest teachers. My meditation and spiritual practice have also guided me. Experimenting with EMDR and different uses of bilateral stimulation, both as a client and therapist, have shown me the potential of this work.
I've been holding consultation groups for 20 years. As I have brought more of a somatic and process-focus into these groups, therapists have found it helpful, and have asked me to train them further in what I was finding to be effective in my practice. This was the genesis of the trainings I offer.
Bibliography
Kain, K. and Terrell, S., (2018), Nuturing Resilience

Lanius, U., Paulsen, S., Corrigan, F., (2014) Neurobiology and Treatment of Traumatic Dissociation,
Levine, P., ( 1997) Waking The Tiger
Levine, P., (2015) Training Manual in Somatic Experiencing
Ogden, Minton, & Pain, (2006) Trauma and the Body
Ogden, P. & Fisher, J. (2015) Sensorimotor Psychotherapy
Porges, S., (2011) The Polyvagal Theory
Schanrch, D., (1991) Constructing the Sexual Crucible
Shapiro, F., (1995) Eye Movement Desensitization and Reprocessing
Siegal, D (1999) The Developing Mind, New York, NY, Norton and Co.
Stevens, J., (1971) Awareness
Van der Kolk, B., ( 2014) The Body Keeps the Score
Zinker, J., (1977) Creative Process in Gestalt Therapy
Your Instructor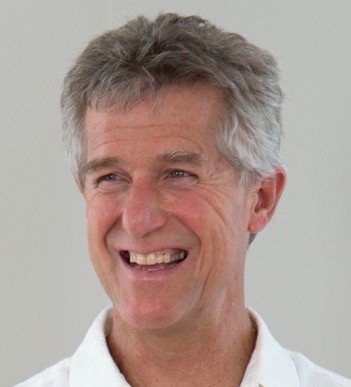 Craig Penner, LMFT, is a psychotherapist, in private practice in Santa Barbara since 1982. He brings a process-oriented approach to therapy, with a strong somatic (body/nervous system) focus, and integrates EMDR and other uses of "bilateral stimulation," to help the therapy be as efficient and effective as possible.

He has always believed that we have a natural drive to completion and resolution. This has inspired his commitment to develop "Natural Processing," which is an integration of ways to utilize our own awareness to facilitate that drive. He has been training therapists in this approach across the US and Canada since 2014 and had led consultations and other trainings for over 25 years.
Craig is a Somatic Experiencing Practitioner, and a Somatic Experiencing Touch Therapy Practitioner. He has been a Facilitator with the EMDR Institute since 1995, and is an Approved Consultant and Therapist with the EMDR International Association. Craig offers live and online consultation for individuals and groups, group practicum sessions, and Natural Processing Trainings on integrating EMDR with somatic psychotherapy.
Frequently Asked Questions
When does the course start and finish?
This recorded webinar starts now and never ends! It is a completely self-paced online course - you decide when you start and when you finish.
How long do I have access to the course?
How does lifetime access sound? After enrolling, you have unlimited access to this course for as long as you like - across any and all devices you own.
What if I am unhappy with the course?
We would never want you to be unhappy! If you are unsatisfied with your purchase, contact us in the first 30 days and we will give you a full refund.